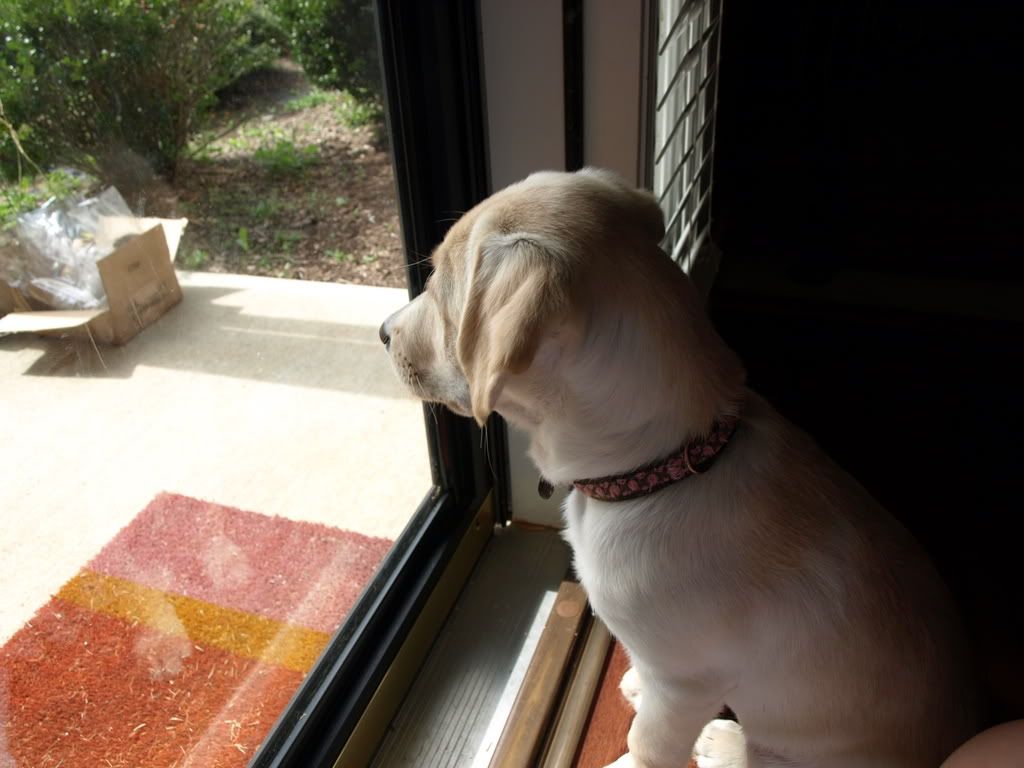 Got her eye on a little birdie!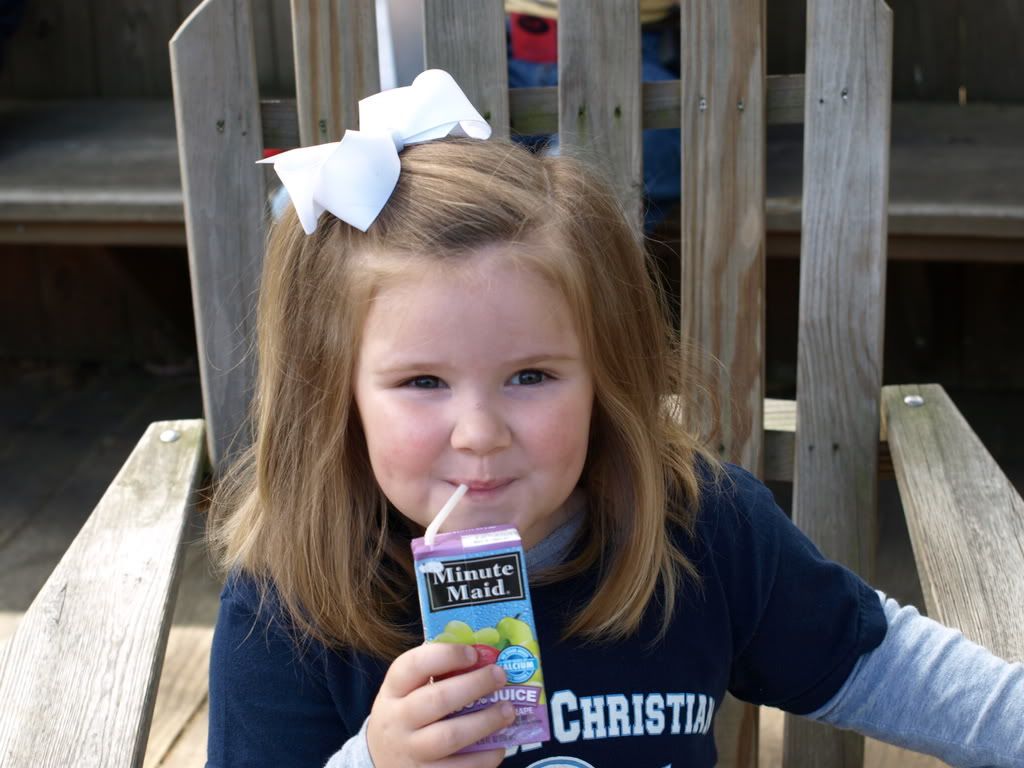 Gracie having a snack at the Zoo field trip with her class.
Gracie with one of her best friends!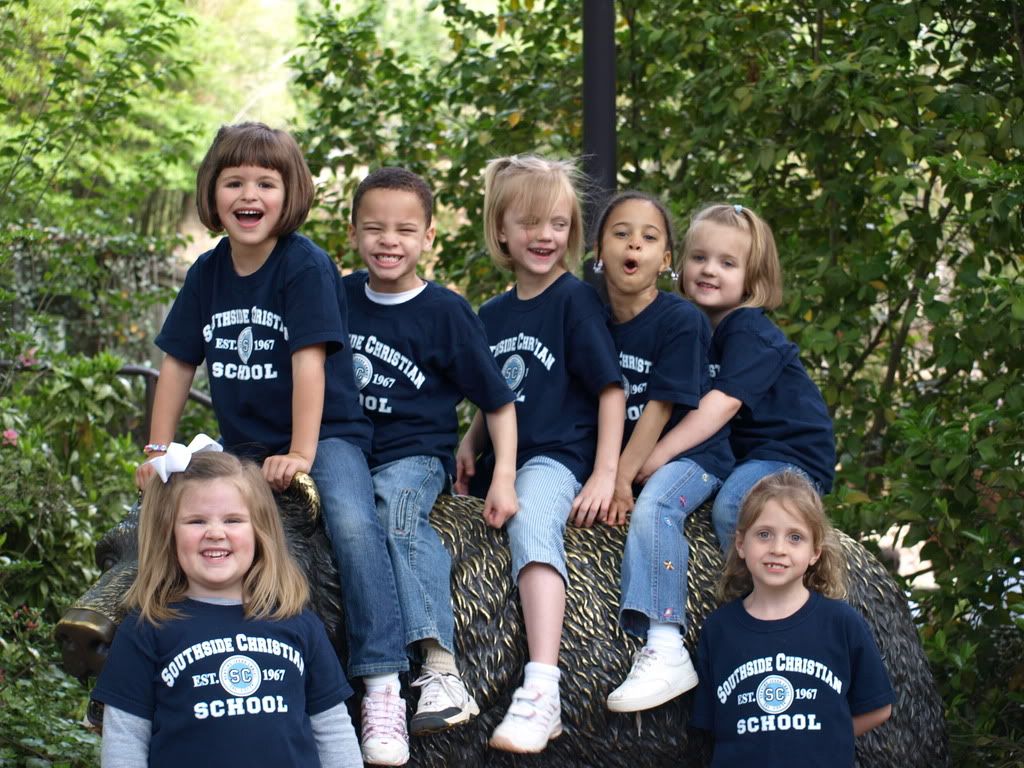 Some of her classmates with cheezie smiles and funny faces!
Gracie decked out in full purple for her Mammy (Grandmother's favorite color!)
Oh, a dog's life...
Still eyeing that birdie!